Post by masonite on Mar 3, 2010 18:43:48 GMT -8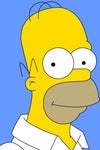 Minimal compared to what? I think that a station here would compare favorably to any of the red line stations on Vermont.
BluelineShawn, I'd have to disagree with this. LA City College is right next to one station on Vermont and that is a huge driver of ridership. Also, Children's Hospital, Hollywood Presbyterian and Kaiser Hospital are all within a block of the Sunset station not to mention Los Feliz Village a couple blocks up the street.
The neighborhoods all around the three Vermont stations are reasonably dense apartment filled residential areas (maybe a little more dense than the area South of Wilshire for Crenshaw). These stations also flow better with the bus system. Beverly is the only subway stop on Beverly so it picks up bus traffic from both sides of Vermont. You can say the same for Santa Monica and Sunset. With Crenshaw there is no bus traffic from the North. In fact there is almost 0 ridership from North of this station as few people from the large spread out mansions here are going to ride.
I only view the fact that the MTA owns the Crenshaw site as a small factor in its favor. Sure it will be a little easier to construct a station already owning the land, but I think the development potential of that parcel is limited. Also, the MTA could easily sell that parcel and raise money to go to other worthy projects.
The reason why the Red Line time to N. Hollywood is fast is because the trains go 70 mph under the SM Mountains. This would pretty much be the only section where they could go that fast anywhere else in the system. With stations 1/2 mile apart you get no where near that speed at any point.
Overall, the MTA has already admitted that this is the lowest projected ridership station of all 5 phases of the Westside Extension. This includes any stations in Santa Monica that some people feel would compete with Expo.