Post by Elson on May 24, 2012 16:22:13 GMT -8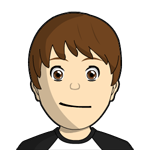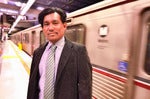 I would add to say that NYC's subway system names all their stations after streets or intersections. They, too have compound station names that add local landmarks (Union Sq-14 St). NYC does have duplicate station names on different lines, LA Metro is smart in avoiding that.
Ironically, though Los Angeles sprawls like London, it is also an American city like NYC and is likewise built on a grid.
We don't need to stick with a rigid naming system. LA should adopt a flexible station naming system and stop defaulting to cross roads. I would propose that we roughly follow the naming scheme in this order of priority:
1.
Famous landmarks
(e.g USC Expo Park, Watts Tower, Civic Center)
2.
Neighborhood names in common use
(e.g Koreatown, Little Tokyo, Palms, North Hollywood, Century City)
3.
Important cross roads
with significant commercial activities/destination by itself without the rail station (e.g Hollywood Vine, Hollywood Highland, Wilshire La Brea) - note that names should be used without the slash " / ".
4.
Single street names + descriptive nearby place of interest
(7th St + Metro Center, Pico Blvd + Staples Center, Del Mar + Old Town Pasadena, 17th St + Midtown Santa Monica, Fairfax + LACMA, Westwood Blvd + Westside Pavilion)
5.
Minor cross roads
(Imperial/everything, Expo/everything)
6.
Single street names without context
(Mission, Fillmore, Indiana, Willow)
7.
Single street names that could be misleading
(Anaheim, Artesia, Sierra Madre Villa)
I dunno, your system seems kinda rigid in itself

No slashes, plus signs, a set of rules...
I don't see what's wrong with the slashes. Your proposal would be expensive being that every station name sign with a slash would have to be replaced.
NYC uses a dash to denote intersections or compound station names. I don't see any evil in the slash. "Hollywood Highland" might be confusing to the uninitiated ("There's a part of Hollywood in the highlands? That must mean the Hollywood Hills, right? I guess that's where I can visit the Hollywood Sign!").
I live 3 blocks from the Vermont/Santa Monica station, my personal gateway to the Metro system for the past 13 years. I don't have any issues with that name. That's where it is, after all.
And as for "Metro Center" being a place of interest...There is no such thing as "Metro Center." It was named so by the old LA County Transportation Commission, who not only named it so because it was a centralish-junction for rail lines, but because, like its Washington DC counterpart, the headquarters of the transit agency is located right there. Of couse, years later after naming 7th Street/Metro Center, the LACTC merged with the RTD to become the MTA, now Metro, and the entire operation moved to its own skyscraper at Union Station, rendering the 7th street stop's status as a "Metro Center" obsolete.
It does crack me up when operators say, "7th and Metro," as if we had a Metro Avenue somewhere in L.A.