Post by numble on May 3, 2021 14:13:12 GMT -8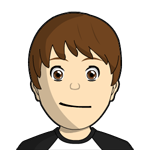 Because the spur is in the study area so:
(1) it's not out of scope
(2) is a spur not a seperate line so falls under the same funding as Crenshaw (just like the SGV eastside spur along the 60 freeway, which was later abandoned due to Caltrans objection)
(3) it wouldn't be at the back of the Measure M queue
(4) there is a reasonable chance that it will cost same or less as the hybrid option (especially if the spur only goes to La Cienega instead of Robertson)
(5) ridership is unknown but this is why we should include it in the EIR
However, I fully concede that by including the spur idea, it could potentially make hybrid seem less attractive and of course
if spur makes sense, then so would La Brea on its own
. And WEHO and its advocates are all on record opposing or not supportive of La Brea. In their risk calculation, a bird in the hand (hybrid) is better than two in the bush (La Brea + SMB spur).
The "spur" is under a separate option as the Hybrid. If there was funds to do both corridors (La Brea and Hybrid) in the Westside Subregion under Measure M then that wouldn't be the case. However there is another north-south corridor on another thread with conversations between a BYD alt vs Bechtel alt that will need the Westside subregion funding to complete its share of the project so this spur addition will mean you will delay completion of the Sepulveda Pass Corridor from Westside to LAX if this were to move forward.
I don't think these arguments about Measure M are really set in stone. If so, we wouldn't even be talking about this project, until 20 years later, the time when Measure M actually says this project should be started. Many of these "no funding in the Measure" arguments could have been used against projects in 2012 regarding Measure R funding, even though Measure M was passed 4 years later and eliminated many of those arguments.
Under Measure M, Crenshaw North is considered 2 projects anyway, and they put a footnote that says the 2 COGs differ on what "Crenshaw North" means:
$1.2 billion in Measure M funding for "Crenshaw North" in the Central City Subregion.
$560,000 in Measure M funding for "Crenshaw North" in the Westcide Cities Subregion.
*Council of Government descriptions vary for the "Crenshaw Northern Extension" project.
We already have precedent for splitting out funding to a different project:
The Gold Line Eastside extension Phase 1 funding was allocated to both GC and the SGV, but since the funds will go to a Gateway Cities alignment, SGV got a commitment of extra Measure R/M funds (essentially equal to what will be used to fund the Washington Blvd alignment that is allocated to SGV) to fund whatever new project they decide to build.
We have precedent for projects proceeding outside of Measure R/M plan:
South Bay Cities re-allocated highway money from Measure R, and now the 1.6 mile Inglewood Transit Connector will basically be a Metro project, as Inglewood and Metro signed a joint powers agreement to work together on financing, constructing and operating the line.
And Inglewood, the Foothill Gold Line Construction Authority and SGV's upcoming transit study are evidence of local governments deciding on alignments and building whatever they want outside of what Metro studies.